This opinion piece is meant for foreign representatives working in and accredited by Canada who want to apply for Permanent Residence.
According to Global Affairs, "Canada hosts close to some 8000 diplomatic agents stationed across 189 diplomatic missions, 480 consular posts and over twenty international organizations, including a few other special representative offices inside Canada."
"The term "foreign representative" refers to persons on bilateral and multilateral postings in Canada entitled to diplomatic, consular, or other official status under the Foreign Missions and International Organizations Act (FMIOA). The term also includes home-based staff of the Taipei Economic and Cultural Office (TECO) and Palestinian General Delegation (PGD), who are granted courtesy accreditation. "
The goal of this opinion piece is to highlight the fact that, when applying for permanent residence, there are many variables that differentiate a permanent resident application from one foreign representative from the next.  There is no one-size-fits-all strategy.   That said, you must take note of all the variables that relate to your circumstance to determine how the various agreements signed between your country and Canada affect your standing with immigration law and policies.
Foreign representatives with full or limited privileges
Foreign representative with full or limited privileges and immunities working in Canada should understand that eligibility to apply does not equate to qualifying. For decades, diplomats have been approved for permanent residence – when they qualify.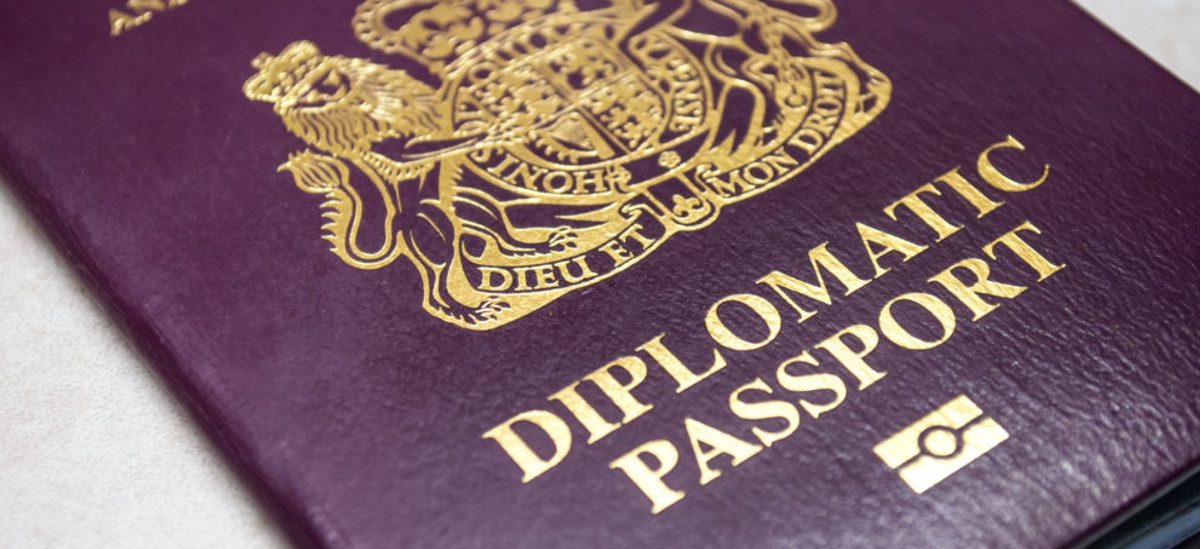 To scratch the surface, here are a few examples of factors that will make a difference in processing your application:
Treaties, bilateral and multi-lateral international agreements, the scope of privileges and immunities, acts and regulations, headquarter agreements, Orders in Council, and Circulars entered by Canada with State Parties.
International Organization Agreements, international organizations hosted by Canada.
Foreign representation offices with courtesy accreditation.
Whether or not you entered with visas.
Whether you are working with or without a work permit.
Whether you received your accreditation while living abroad or inside Canada after the Canadian Border Services officer approved your entry into Canada.
The job, the skill level, the organization of employment within Canada, and the sending State (of the foreign representative), and the scope of privileges and immunities of the diplomat applicant.
While the above is but a small sample of what matters in an evaluation of your case, there are other complexities.
Some foreign representatives are working in Canada with the authority to do so without a work permit (like other foreign nationals performing activities in occupations deemed exempt from having to obtain an actual work permit) [R 186].
Other foreign representatives applied for and received an actual work permit, to work in occupations and activities for a "named foreign mission employer" and are deemed exempt from the Labor Market Impact Analysis (LMIA) approval process [R 199] and [R 205].
Some staff of Embassies, Consulates, High Commissions, and even of International Organizations are not granted privileges and immunities by Canada.
Did you know that in exceptional situations Canadian citizens and permanent residents of Canada are also granted limited privileges and immunities?  It is the multi-faceted nature of international relations and agreements.
As of today, there is nothing in immigration law to prohibit a foreign representative from applying for changes (in terms and conditions) of their temporary entry.  Additionally (as of the day I write this opinion piece, the Immigration Refugee Protection Act and Regulations has not been amended to prohibit foreign representatives (accredited by Canada) from qualifying for permanent resident status in the economic classes; however, there are restrictions.
For example, one restriction is a limitation in the Arranged Employment factor, which excludes a group of foreign representatives (not all) from receiving the points for that selection factor.  All other foreign representatives may qualify and be awarded the points if they meet the requirements of [R 82].
Not everything has been covered here; however, there are enough useful points to make you think that perhaps an application for temporary or permanent resident status for an accredited foreign representative in Canada might not be just about completing a few online or paper forms.
What is the Global Affairs Position on Applying for Permanent Residence?
When you change status in Canada you are required to inform the Protocol office and failure to do so may come back to haunt you, the implication being that your new situation may have an impact on the level of privileges and immunities granted:
"… if a foreign representative and his accredited family members have obtained a new status under Immigration, Refugees and Citizenship Canada (IRCC), the mission, international organization and other special representative office must inform immediately the Office of Protocol. This also includes accredited family members who are no longer qualified as "member of the family forming part of the household" (including domestic worker) or have obtained new statuses with IRCC".  Emphasis mine.
Of significance is that Global Affairs Canada Circular Note (No. XDC-0081 of January 27, 2012) refers you to IRCC on all things immigration:
"The Department's Office of Protocol does not provide policy or practical advice to accredited persons wishing to immigrate to Canada on a permanent basis and on related requirements. Such persons are encouraged to consult the Citizenship and Immigration Canada website".  [Emphasis mine]. 
This advice is appropriate since the department responsible for immigration is Immigration, Refugee, and Citizenship Canada (IRCC) headed now by two cabinet ministers:  the Minister of Citizenship and Immigration and the Minister of Public Safety and Emergency Preparedness. Both have the responsibility to administer parts of the Act, which is administered by the Immigration and Refugee Protection Regulations and the applicable policies and priorities for the Department.
Unlike the Regulations, the Immigration and Refugee Protection Act derives its authority/passage by Parliament, which means by the Canadian citizenry across Canada, including other governments.  Most Regulations are drafted and made public for a period of time to receive comments from the public.  Comments are taken into consideration.
As of this date, there is nothing, not even in Ministerial Instructions, that prohibits foreign representatives from a blanket restriction to qualify for permanent residence as a member of the Canadian Experience Class.  However, we have noticed a recent trend in urgent requests for consultations by foreign representatives whose applications as members if the Canadian Experience Class were refused.  The reason for the refusal was a determination that the applicant was not a temporary resident as defined by IRPA during the Canadian work period and thus did not meet the eligibility requirements of this Class [R87.1(3)c].  One refusal letter specified that foreign missions are located on foreign territory, thus the work is not considered employment inside Canada.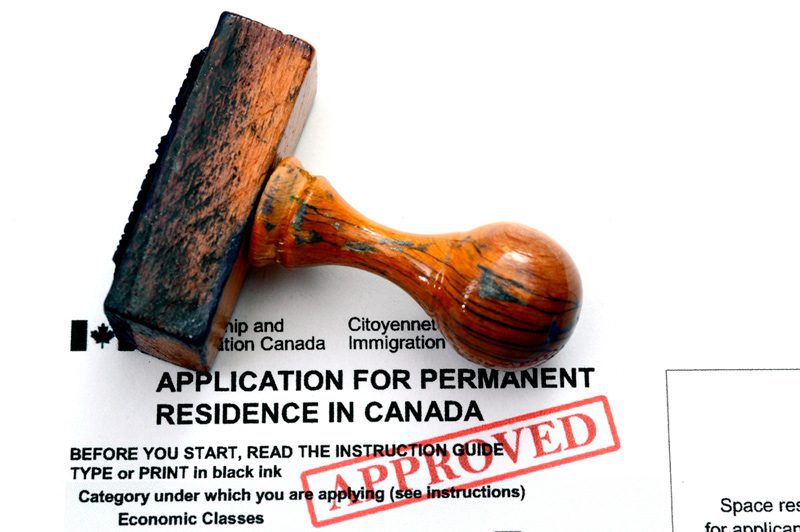 As far as we can determine from these consultations and their letters of refusal the IRCC decisions were based on the premise that these applicants did not hold temporary resident status while working inside Canada, stating: "Accredited diplomats have status under the Foreign Missions and International Organizations Act and not under IRPA."  While this decision is contrary to written opinions provided on the matter by IRCC, we are researching and examining the legal accuracy of this new blanket re-interpretation of what amounts to a prohibition of eligibility in the Canadian Experience Class for all accredited diplomats.  I don't agree that the existing law supports this interpretation for all foreign representatives working in Canada.
In my opinion, those refusal decisions are worrisome because they are based on a new interpretation of the law concerning the immigration status of foreign representatives to exclude them from being defined as temporary residents under the IRPA and IRPR. This assertion should be contested because it redefines what is status in Canada to exclude foreign representatives.  If that is the objective of the government, it is reasonable to expect a public announcement to that effect and changes to the law.
In summary
Immigration status is conferred by the Immigration, Refugee Protection Act and administered by the Regulations, and not the Foreign Missions and International Organizations Act.  No country gives up its sovereignty to any Treaty, Conventions, or any other international agreement.  Had Parliament intended that, it would be expressed in the Act and addressed in the Regulations.
Some of you are characterizing yourselves lost while navigating the information catalogues offered by government websites.  We understand your frustration because you are ultimately responsible for the application submitted.
Let's keep in mind that IRCC decisions are not infallible.  Stay tuned for more about "status" and Canadian work experience recognition for foreign representatives working in Canada.
If you are a diplomat / foreign representative seeking for help to apply for permanent residency in Canada, get in touch with my team – we may be able to help with your case.